MESSAGE FROM THE PRESIDENT – SLAP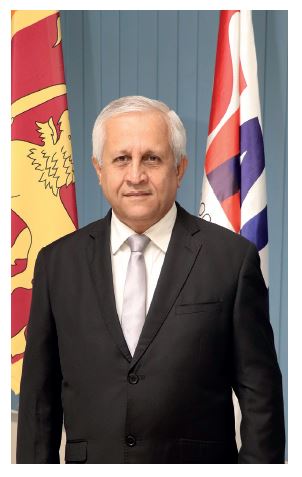 It gives me great pleasure to write this message to you as I have been elected as the President of the Sri Lanka Association of Printers for the second term.
I consider it an extreme privilege to have been elected as the President for the second term and I believe that it is our responsibility as the incoming EXCO of the Sri Lanka Association of Printers to ensure that the printing industry sustains it's presence amidst the  current economic crisis.
The Printing Industry at present is navigating through difficult times with many obstacles faced mainly due to the import restrictions of raw materials that are hampering production process. However I must stress that, what we have in abundance in Sri Lanka is endless talent and innovative potential. In fact, I can tell you from personal experience, we've required quite a bit of talent and innovation to navigate even day-to-day life in Sri Lanka, these past few months. But fortunately, the road ahead is brighter than the one we've recently travelled.
Therefore, we must realize that our strengths are high-quality printing, publishing, and packaging, driven by innovation and value creation. And, this should be our focus. We must look to be the hub of innovation and quality, for printing, publishing and packaging, and other industries too. That's where our edge is.
As an industry, considering the rapid development happening. it's time to change or shift towards the latest technology is a must. Printing is changing, because of the forces outside the print and we have to adjust the print within these forces. Ink on paper is definitely not enough and one cannot stand waiting for the worse to happen. Try to accept the challenge to change to flourish. Our primary challenge is adapting our services and offerings for the export market, competing not on price, but instead on quality, value addition, value creation, sustainability and other non-price differentiators, such as innovation, creativity and providing end-to-end solutions.
To benefit, we must find innovative ways of getting our products and services to be visible in foreign markets. To achieve this, we can act alone or in partnership with others. Our strengths and weaknesses are complementary to one another, making for the perfect circumstances for effective collaboration. Stakeholders must collectively consider these emerging opportunities, for the greater good of the global industry, particularly in terms of supply chain diversification.
The multiple crises that Sri Lanka has faced and is facing over the past 2 to 3 years, particularly as a result of the present economic, energy and foreign exchange crises, provides us with one other huge opportunity. A true incentive, a need, and a desire to strengthen local manufacturing and services as a result of, not just import restrictions, but also the realization that a heavy reliance on imports is unsustainable.
We must use this atmosphere to look at new ways of doing things; finding alternatives and finding opportunities. And reinventing ourselves for the brave new world we now find ourselves living in.
It is also essential to allow youth into the industry and give them as much responsibility as they care to bear, so that they may use their innovative thinking and ideas to create value for our customers, both locally and globally, thus sustaining the industry into the future.
Speaking of youth entering the industry, I am aware that many are reluctant to enter our industry, which from many perspectives appears to be one in decline, as a result of digital technology. There is of course truth in this, but only in a sense. Instead of an industry in decline, we must be realists and see that it is an industry in transformation, in flux. Personally, I do not believe that the industry is in decline, it is in the process of adapting to the new paradigms that digital technology has created.
Today, consumers, and thus our customers, are looking for more than price. They're looking for quality. They're looking for responsibility; they're looking for innovative presentation. They're looking to be engaged and have an experience that rises above the mean of the ordinary. We must understand, that is our niche, that is our strength, and that is what will make us a hub for innovation, not just in printing, publishing, and packaging, but in all our other external facing industries.
Warm Wishes
Peter Deckker
President
Sri Lanka Association of Printers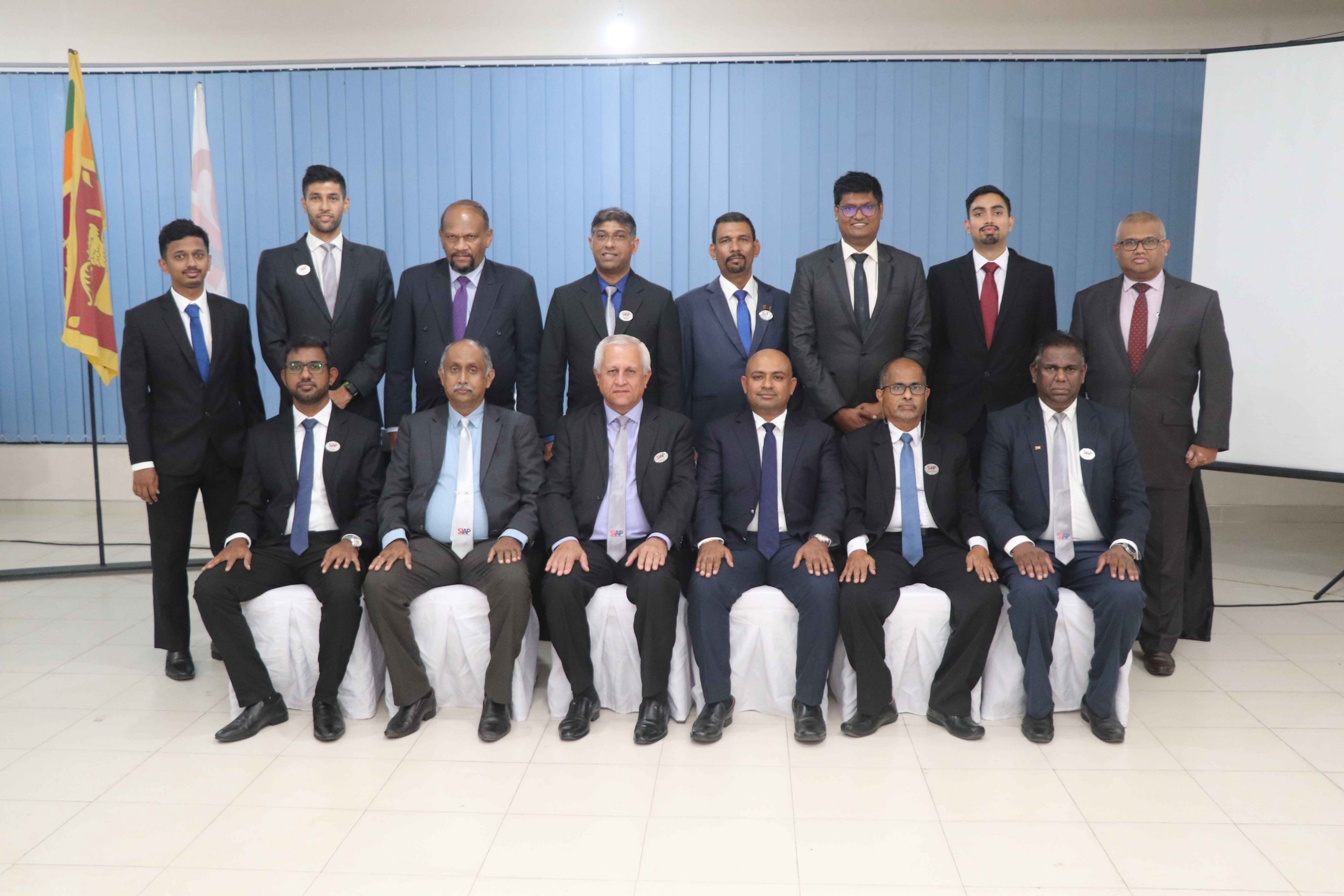 To be the preferred partner for all printing solutions globally, paving the way towards being the Printing Hub of Asia
To enrich the passage and growth of the Printing, Packaging, Graphic & Media Industry in Sri Lanka through the empowerment of the Sri Lankan Printers to be sought after professionals in the Global Village equipped with the evolving technological advancements, skillful core competencies and talent for innovation creating modern trends
Sri Lanka Association of Printers is the authoritative body representing the interests of the printing community in Sri Lanka who are the members of the S L A P. The association was established in 1956 to safeguard and progressively develop the printing industry of the country. It has a rich history spanning more than half a decade. The association closely works with government and international organizations in order to harness the maximum benefits for our members. Further the association seeks to build goodwill and promote welfare amongst members. It also seeks to develop the industry introducing modern technology, skill development and providing employment opportunities particularly to the youth of the country.
The association represents the printing industry as a whole including Printers, Suppliers to the printing industry and Service Providers. The association always strives to ensure that member aspirations are addressed with priority. The association provides the highest standard of support for printers to grow and develop healthy, sustainable and profitable businesses, aiming to provide an environment geared towards their businesses success.
Sri Lanka Association of Printers was established in 1956. The first president was Mr. M.D.A. Wijesinghe. From there on it has grown steadily from strength to strength over the past 59 years.
The heritage of Sri Lanka Association of Printers is closely linked with past presidents. They have to be thanked and acknowledged by the whole printing fraternity for their yeoman service rendered to the industry during the difficult times. All past presidents have had a hand in the gradual progress of the association handing on the baton to their successors. We are honoured to recognize them as a tribute, being proud of our heritage. 1956 – 2015